43x31 cm Master Quality Bajradhara Thanka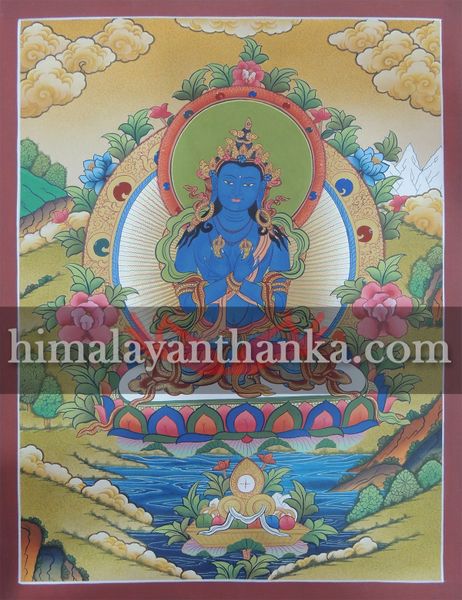 43x31 cm Master Quality Bajradhara Thanka
This beautifully painted thanka of Bajradhara done with intense care by a master using real 24 k gold and color. Each part of thanka has fine details.
Note:

Please note that the actual colors of this thanka/Thangka Painting may vary due to differences in resolution.

If the size available here is not suitable for your shrine or place you want to keep please do not hesitate to provide us the detail about the size then we would commission as per your need and requirement.

If you want this Thanka/Thangka Painting in bulk please refer our "Wholesale" section or mail us at

himalayanthanka@gmail.com/

bijay2moktan@yahoo.com .
Reviews