43x31 cm Master quality Bajrapani Thanka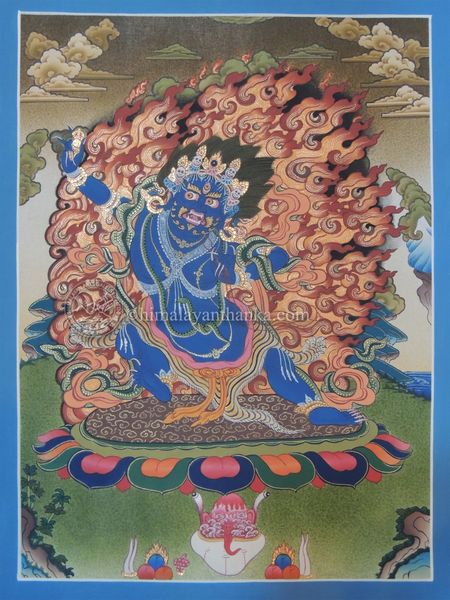 43x31 cm Master quality Bajrapani Thanka
Bajrapani is one of the most prominent bodhisattava and dharmapala in Mahayana Buddhism.He is presented in ferious form holding a bajra and a lasso on right and left hand respectively.Bajrapani represents power of all the buddhas.
He is often presented with chengrezi / avlokitesvara and Manjushree to form a set , Rigsum gonpo,trinity presenting power , compassion and knowledge of buddha.

If you wish to have silk brocade for this thanka visit silk brocading page.
Note:
Please note that the actual colors of this thanka/Thangka Painting may vary due to differences in resolution.

If the size available here is not suitable for your shrine or place you want to keep please do not hesitate to provide us the detail about the size then we would commission as per your need and requirement.

If you want this Thanka/Thangka Painting in bulk please refer our "Wholesale" section or mail us at

himalayanthanka@gmail.com /

bijay2moktan@yahoo.com
Reviews