19x24 cm Padmasambhaba Thanka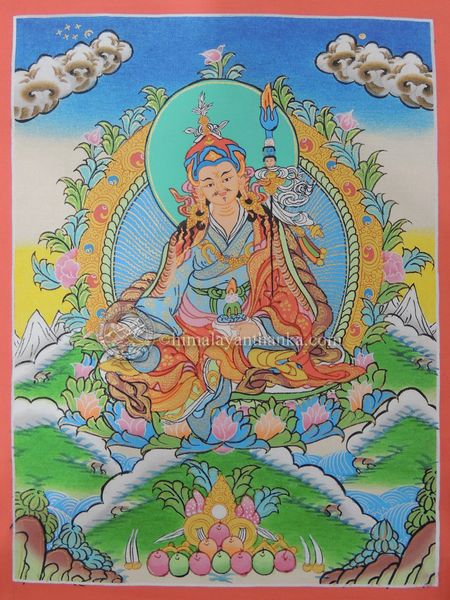 19x24 cm Padmasambhaba Thanka
This beautifully painted thanka is of Padmasambhaba/Guru Rimporche.

Padmasambava,a lotus born miraculous and tantric teacher is known as Guru Rimporche as well.He is highly re-known as the founder of Buddhism in Tibet hence he one of the highly respected figure in Tibet considering him as Second Buddha. Similarly, he is the most prominent personage in the Nyingma Section, the oldest section of Buddism. He has many forms including an important set of eight popular manifestations that are depicted in Tantric art. Generally, he is seated on a lotus with a red cap crossing two legs, the right hand holds a dorje / bajra while the left resting in his lap.

If you wish to have silk brocade for this thanka visit Silk Brocading page.
Note:

Please note that the actual colors of this thanka/Thangka Painting may vary due to differences in resolution.

If the size available here is not suitable for your shrine or place you want to keep please do not hesitate to provide us the detail about the size then we would commission as per your need and requirement.

If you want this Thanka/Thangka Painting in bulk please refer our "Wholesale" section or mail us at

himalayanthanka@gmail.com/

bijay2moktan@yahoo.com .
Reviews