Himalayanthanka.com/ himalayan arts and crafts is offically registered as HIMALAYAN ARTS GALLERY to the government of Nepal in 2007.Since then we are winning the heart of our valued customers / well-wishers around the globe.
We
are located at Ashok Galli, Jyatha, Thamel-29, Kathmandu, Nepal and store named HIMALAYAN STORE in Bowling Green, Kentucky, United States as a sister company.
We deal authentic thankga/thanka paintings such as Mandalas, White Tara, Green Tara,Buddha, Manjushree, BajraPani, Padmasambhava ,Chengreshi, Mahakala , Wheel Of Life, Buddha Life, Dakinis and many more.All the thangka/thanka are painted in Nepal by experienced and knowledgeable Nepali Artists (specifically Tamang Artists, one of the most populated ethnic group of Nepal ) ; be aware of fictitious stories
of Tibet and Tibetan artists being narrated in order
to sell thangkas.
Additionally, remember us for other himalayan products such as singing bowls , meditation cushion, statues ,
wooden
masks and
furniture
, himalayan tea, dharma goods such as prayer flags, khatas, prayer beads and more.
We have participated different Trade fairs and Shows in different countries such as China , Thailand , Italy ( Artigiano Faira , Festival Dell Oriente) , France ( Foire de Marseille) and we are continuing our journey till date. for more updates follow us on facebook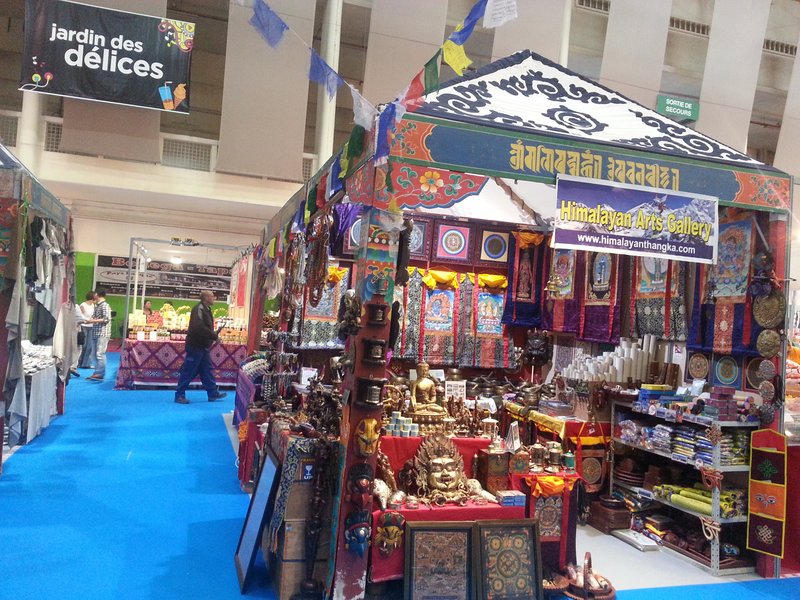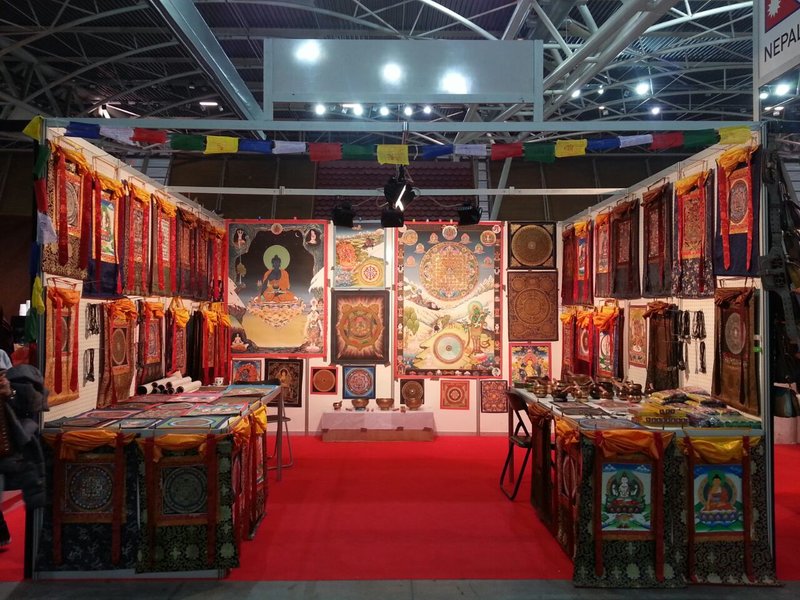 Exhibition In France (Marseille)
Exhibition In Italy (Milan)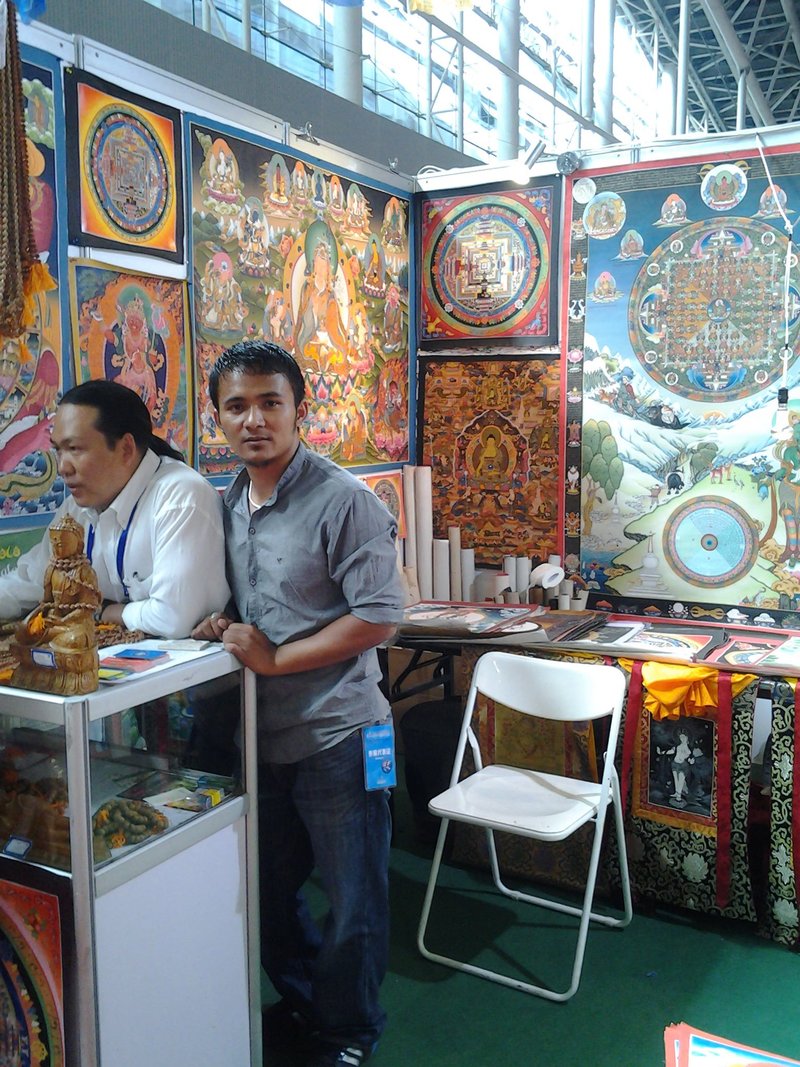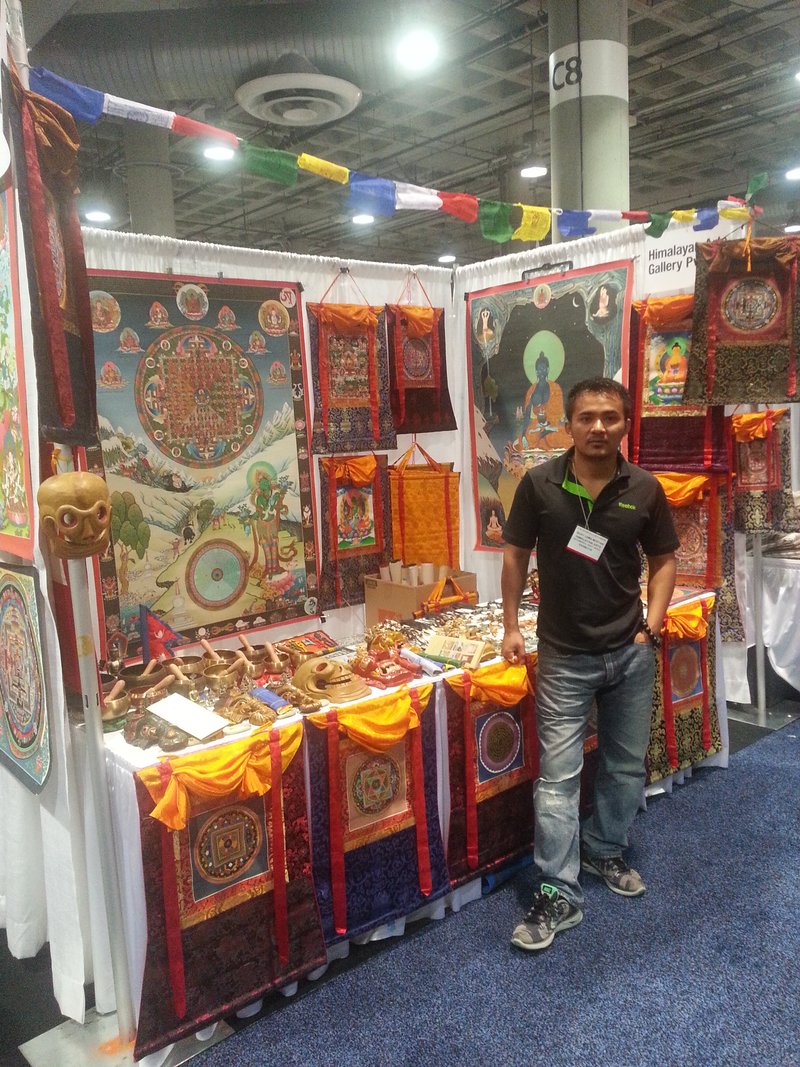 Exhibition In China
Exhibition In Los Angles